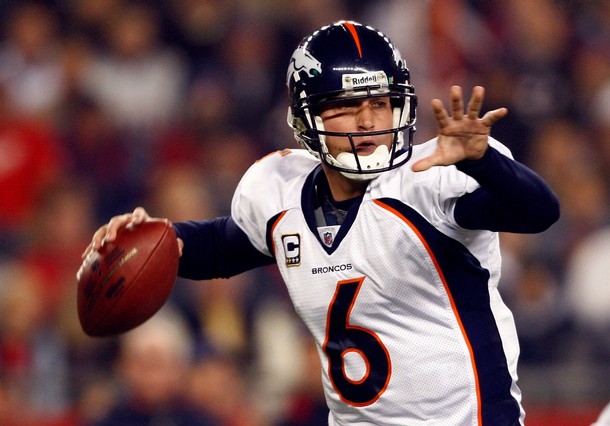 First he was gonna be traded...then he was gonna say...now this:
From
SI.com
Apparently convinced that their split with Jay Cutler is irreconcilable, the Broncos have decided to pursue a trade for their disgruntled quarterback before the April 25 draft.

In a stunning turn of events, Broncos owner Pat Bowlen released a statement at 9 p.m. ET Tuesday saying both he and coach Josh McDaniels had been unable to get Cutler to call them back over the last 10 days.

Bowlen said he spoke with Cutler's agent, Bus Cook, on Tuesday and came away convinced "that Jay no longer has any desire to play for the Denver Broncos."
Well, this can't be good now can it? The people in Denver are gonna be miiighty pissy come morning.
I guess it was inevitable, you can't have a QB who thinks he's more important or more powerful than his coach, he just had/has to go.
Lions...get on that phone!
Jay Cutler: The One Man Detroit Stimulus Package (LSB)